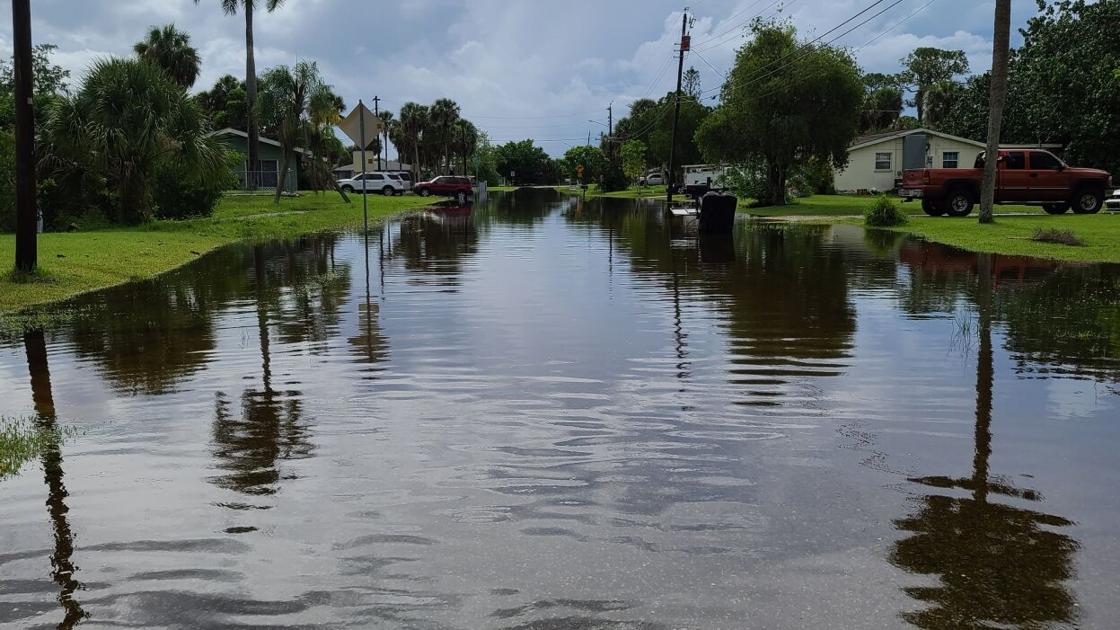 Charlotte and DeSoto counties might not be experiencing the level of flooding that North Port residents have dealt with this week, but local officials are keeping a close eye on it anyway.
"We are monitoring some of our spots (that flood in these situations) but there are not any issues in Charlotte County right now," said Charlotte County Fire and EMS spokesperson Todd Dunn. "We are just keeping an eye out."
Dunn went on to say that they are not expecting any issues going forward regarding flooding from Tropical Storm Elsa.
"We're not expecting any additional issues from any of the flooding in North Port," Dunn said. "We had the sheet flow early on from the rain, and that has dissipated."
In DeSoto County, residents who live near Horse Creek and Peace River along State Road 70 are experiencing some flooding, but those levels should be lowering soon.
"We sent out alerts to residents affected," said Rick Christoff, DeSoto emergency management coordinator. "Some areas have been blocked off that are affected by some of the flooding — boat ramps, park areas and such."
"We've contacted the residents in the area of Horse Creek and Peace River just to let them know what we are doing," he continued. "We are monitoring it."
The Horse Creek flooding is on the downside of things, Christoff said.
"It's lowering and the projections continue to have it lowering over the next few days."
Horse Creek was in the minor stage of flood levels around 1 p.m. Friday.
"That goes at 12 feet," Christoff said. "As of 1 p.m. Friday it was about 13.8 feet."
The Peace River's minor flood stage is listed at 11 feet.
As of 1 p.m. Friday, the Peace River was recorded at 11.7 feet.
Christoff said they expect Peace River flood levels to stay steady and then drop.
"It's barely over the minor flood stage and projected to last a couple of days and go down," he said. "We've contacted those residents in those areas just to let them know that we are here if they need us and that we continue to monitor the situation."
By Daniel Sutphin, Daily Sun Staff Writer